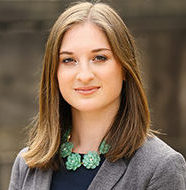 Emily Griesing is the Chief Strategy Officer at Bossible where she leads all marketing and business development efforts. She helps build brand awareness, reputation and drive new business via speaking and writing engagements, public relations campaigns, event partnerships and award nomination. In addition, Emily implements Bossible's digital marketing strategy by managing all aspects of our online presence including the website, social media accounts and Boss Blog newsletter.
Emily is also responsible for consulting entrepreneurs on building and executing marketing plans that help grow them as thought leaders and gain exposure in their industries. She offers an array of services including marketing strategy and business plan development, award nomination, speaking and writing submission, copywriting, social media, newsletter and website management, content creation and qualitative and quantitative market research for entrepreneurs and small businesses. Previously, Emily was a market researcher for several agencies where she consulted Fortune 500 companies and non-profit organizations on how to solve their business challenges and expand their offerings. She has experience working with clients in a wide range of industries including legal, leadership consulting, media and entertainment, technology, consumer products and healthcare. Emily specializes in marketing to Millennial and Generation Z cohorts.
Outside of Bossible, Emily is an active member of the Legal Marketing Association ("LMA") and was awarded a scholarship to attend LMA's 2017 Annual Conference in Las Vegas on behalf of the Metropolitan Philadelphia Chapter. She has since presented at LMA's 2017 Northeast Regional Conference and joined the Strategies Editorial Committee. Emily is also a member of the Ellevate Network which offers resources to help advance women in the workplace.
Emily graduated from Barnard College of Columbia University with a degree in Psychology.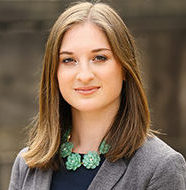 LMA Annual Conference Scholarship, Metropolitan Philadelphia Chapter, Legal Marketing Association, 2017
"R-E-S-P-E-C-T: Getting Buy-In & Developing Successful Marketing Partnerships with Attorneys" – Co-Presenter, Legal Marketing Association Northeast Regional Conference – Philadelphia, November 2017
"Business Strategies for TV & Film Production" – Moderator, Griesing Law's Entertainment Roundtable Series – New York, March 2017